Three simple tips to ease your pregnancy and labour plus ideas to effortlessly implement them into your life: Part Two – Dates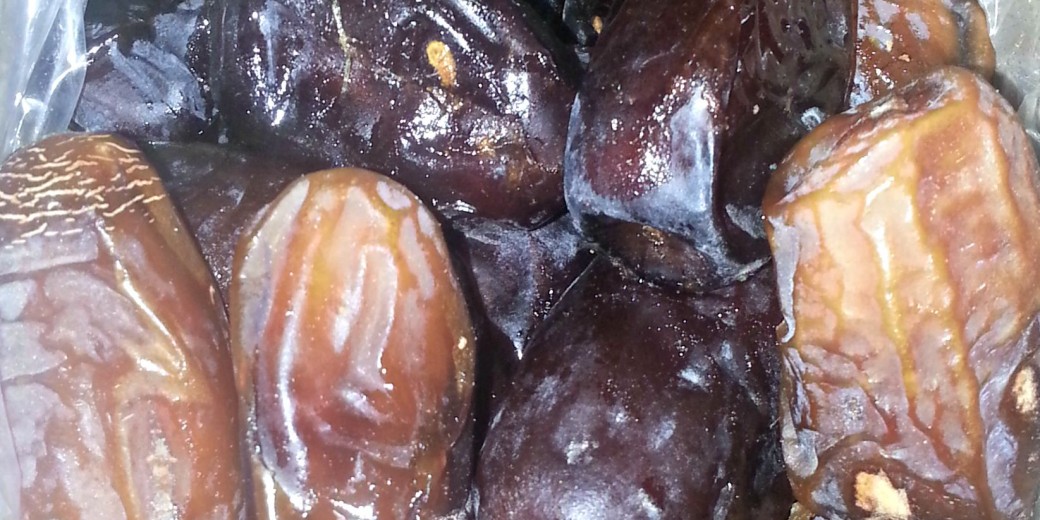 Part two of my favourite tips to ease pregnancy and labour is all about dates. I have a long love affair with dates and here I share some insights into why dates are beneficial during pregnancy (or at any time) along with a recipe you may like to try out.
---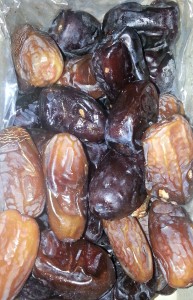 As a child, dates were a mysterious and luxurious sticky fruit I only ever saw at Christmas. I somehow had the idea that they were mainly for adults, visitors and important people. I used to look at them and marvel without touching, feeling their specialness that wasn't yet for me. Somewhere along the way my views changed. Probably helped along by my husband. When I moved to Birmingham to live with him I was surprised to find those 'special' boxes of dates were pretty ubiquitous in his house and to be consumed at all times of year.   I began to eat a lot more dates. As gloriously sticky as ever I now love them and they are always a staple in our cupboard.   Dried or fresh they have still retained a sense of mystery and luxury that enriches me as I consume along with the more everyday nutrients they contain. I chop them into my homemade muesli, eat them alone as a snack when my energy levels were low, pack them as energy boosters on long wilderness walks and recently revisited my favourite biscuit recipe from my university years.
Throughout both my pregnancies I ate them constantly, usually straight out of the kilo box kept on the sideboard. I had no idea that my instinctive choice to nourish my body had led me to a perfect power pack of nutrients and minerals for the needs of my pregnant body nor that this was backed up both with some solid research and by ancient religious texts.
In the Qur'an, surah 19, Mary is instructed to eat Date fruit:
23.  And the pangs of childbirth drove her to the trunk of the palm-tree. She said: Oh, would that I had died before this and had become a thing of nothing, forgotten.
24.  Then one) called to her from below her, saying: Grieve not! Your Lord has placed a stream beneath you.
25.  And shake the trunk of the palm-tree towards you, you will cause ripe dates to fall upon you.
26.  So eat and drink and be consoled.
(Qur'an 19:23-26, An Explanatory Translation by Muhammad Marmaduke Pickthall I.D.C.L.)
This short passage also alludes to the benefits of water during labour, both to drink and bathe in, and hints at the relief to be gained from an upright birthing position hanging off the branches of the tree. It also indicates the altered trance like state of deep inner awareness that is experienced in deep labour. In this case Mary is guided by a voice that is either attributed to the Angel Gabriel of Jesus himself. In fact, there is so much to be inferred from these simple few lines that it could fill a whole other post at least…
…Coming back instead to the point of this post- the benefits of eating dates.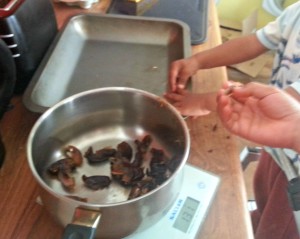 Each delicious mouthful of dates provides you with a veritable powerhouse of vitamins, minerals and amino acids, including but not limited to:
Iron– important in the manufacture of red blood cells generated energy and so proper intake helps to prevent anaemia and relieve excessive fatigue. Iron needs increase in pregnancy due to the increase in blood volume so it's good to eat plenty of iron rich foods.
Magnesium– Acts with calcium to support baby's bone formation and replaces your spinal bone mineral density after birth. Magnesium deficiency is often linked with muscle cramps, a common complaint in pregnancy. for those who have experienced this, anything that relieves this has got to be good!
Potassium-a kind of electrolyte that is important to maintain balance of fluids and to regulate healthy heart rate and blood pressure.
Calcium– is important in the development of bones and teeth for the baby and the developing foetus takes up calcium at a rate of 350 mg per day. Also indicated in the prevention of pre-eclampsia and raised blood pressure
Vitamin K– Important in blood clotting and supporting healthy bones
Selenium– helpful for brain development in your baby
Folate-a B vitamin used for cell division and red blood cell formation as well as development of baby's neural system
Copper– required for production of red blood cells
Tannins– (flavonoid polyphenolic antioxidants) These have anti haemorrhagic properties.
(Sources of information quoted above found at end of post.)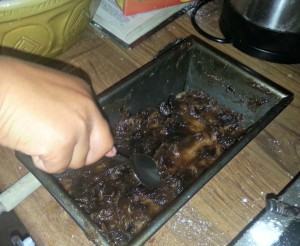 Investigating the benefits of date consumption for labour this study from 2011 found a significant reduction in the need for induction and a more favourable delivery outcome. The study compared 69 women consumed 6 dates daily for 4 weeks and were compared to 45 women who ate none at all. The women in the date eating group showed higher cervical dilation, significantly higher proportion or intact membranes, higher incidence of spontaneous labour ( 96% versus 79%) They also found the mean latent stage of labour to be shorter in this group of women ( 510 minutes versus 906 minutes) –
(Side note: I am not a big fan of rigid delineation of labour into structured phases nor the use of the word delivery but that is the terminology used in the study from which I am quoting.)
As if energy boosts, delicious tastes and shorter labour wasn't enough, I came across this study that compared dates against intramuscular oxytocin administered immediately after birth. The dates again came out top with significantly reduced bleeding compared with the use of synthetic oxytocin and were recommended as an alternative in normal delivery. ( sorry for the terminology again, it's a direct quote.) Yet another reason to keep dates a supply of dates handy. for eating dates.
Do I wish I had known all this prior to my pregnancies?
Perhaps. I would have eaten them with more conscious awareness, savouring the historical link to Mary and her Divine Birth, celebrating her intuition that brought her exactly where she needed to be at the foot of the date tree and her surrender to the Divine wisdom she received there. I would invite this appreciation awaken and anchor that knowledge and ability in me for my own birth experience. Perhaps I would also have visualised those super nutrients travelling on their journey to the muscles of my uterus, nutritional support to honouring the work they would do during labour.
Either way I am glad I ate those dates.
Did it help me in labour? I certainly had an amazing time in labour but it would be difficult to retrospectively split myself in two and have one of me abstain whilst the other avidly devours dates to see how much influence the dates had in that…
Nevertheless, providing you like dates, this is one of those simple, easy to implement actions that can't hurt and is totally delicious along the way. Yummy snacks with no guilt whatsoever!
I hope the photos of our own family 'date consumption research' have tempted you and here is the recipe we were making – my favourite recipe for date slices for you to try out.
Recipe for Date and Oat Slices
8oz dates roughly chopped
4 tablespoons water
3/4 teaspoons ground cinnamon
1 tablespoon honey (optional)
6oz butter
2oz demerara /soft brown sugar
4oz oats
4oz wholemeal flour
Grease 8in/20cm sandwich tin
Put dates,  water, cinnamon and honey in pan and cook gently for 5mins until, soft and spreadable.
Put butter and sugar in clean pan and heat until butter melts. Take off heat.
Sprinkle in oats and flour and mix
Spread half oat mixture on base of tin, cover with dates and spread remaining oat mixture on top.
Bake in the oven at 180°C/ 350°F/ Gas Mark 4 for 30 minutes.
Allow to cool for 10 minutes then cut into  pieces.
Variation – Replace oats with semolina.
I would also love to hear from you. What are your favourite ways to eat dates? Do share any tips or recipes and we ( I and my two enthusiastic young cooking assistants ) will test them out!
---
Sources of nutritional information in this post:
http://www.nutrition-and-you.com/dates.html?
Zita West, Natural Pregnancy

Dorling Kindersley 2005
Dr Yehudi Gordon, Birth And Beyond: The Definitive Guide to Your Pregnancy, Your Birth, Your Family – From Minus 9 to Plus 9 Months
Vermilion 2002