Creating support and community with Pregancy Yoga: Interview with Mandy Rees from Blossom Yoga and Wellbeing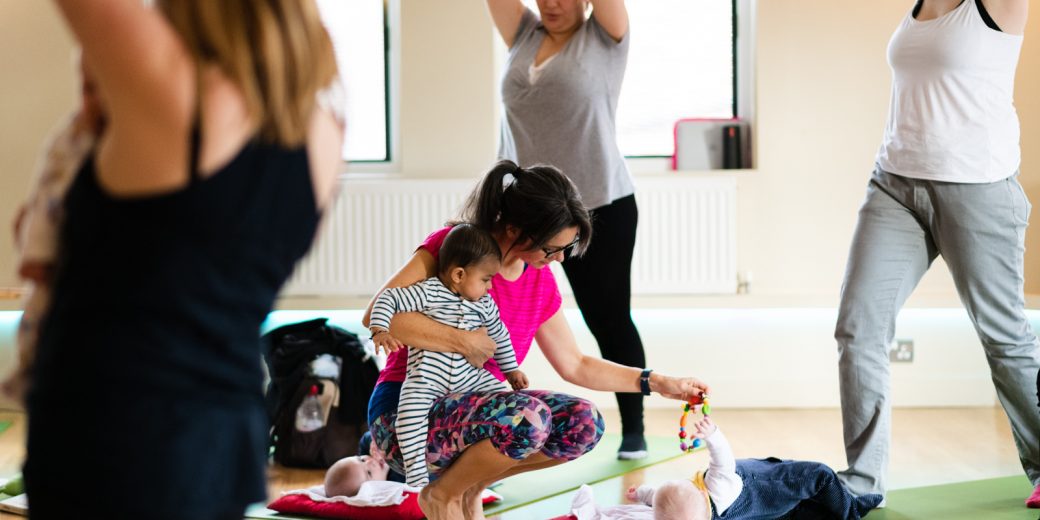 From Real Estate Lawyer to Pregnancy Yoga Teacher, Mandy Rees changed her career to create the family life balance she needed as a mother of two daughters and to fulfill her passion to support new mums. Today she talks about why her work lights her up and helps instil confidence in mums.
Notes:
Mandy's passion to help every woman have the birth she wants and to ease the transition to becoming a mother grew from the gap in support she experienced as she journeyd through PND after the birth of her own daughters now 16 and 12. She left her career as a lawyer and trained as a yoga teacher and now runs pregnancy and postnatal classes.
3.44 Mandy explains what pregnancy yoga is and how her classes are structured. There is inclusivity as every type of birth is as valid as another and the relaxation time after is an important and integral part of the sessions. The time after the session really builds confidence and community in a safe space in which anything can be shared.
6.50 Explaining why this is so much more than an exercise class - the importance of safety and switching off which gives a different quality of rest.
8.40 Mandy describes the journey she sees people go on in her classes as they drop preconceived ideas and relax over time. She sees women grow in trust and make different choices such as to choose a home birth or other avenues that they didn't think possible at first as they lose the fear element and learn to trust.
10.38 Mandy describes how women sharing together in the classes supports women on a journey that changes fear to empowerment and feeling prepared.
12.12 Building a tribe and a community and how this benefits women.
13.42 The importance of asking more questions. Why your partner also needs to know and understand what you want and the reason why it is useful to make them your mouthpiece. Believing you can do it is key.
15.16 Building confidence to choose what is important to you. This is your birth not one off TV. The importance of learning to say no when moving through an outdated and under pressure system. ( If you have trouble saying no or need to negotiate your birth plan you may also like this blog with tools and tips for getting the information you need to make your choice.)
17 It is helpful to understand what is happening to you- Often trauma is because they didn't understand why such a procedure happened.
20 Postnatal yoga starts when you are ready. there is no rush. The classses are a check in and a space to be held so women can step out of class feeling lighter and can practice it at home too. Breathing techniques are invaluable skills to take into life as a mum.
22.50 More about how yoga is not just exercise and Mandy's mantra 'Less now.' Mandy also discusses how the classes support you to grow and value intuition saying that 'away from mr google you know the answers'
The babies also go through a journey in the class and relax as the mums do.
25.28 How to find a pregnancy yoga class and how to choose the right class and teacher for you.
27 Finding your cave woman instinct so you can birth anywhere.
28 For the women who don't feel like that there is a need for support postnatally to heal System doesn't allow everyone to find that instinct so they don't think it is in them when it is just hidden. There is the possibility to heal and find it even if you have experienced trauma.
29 You don't have to suffer. If you have experienced trauma and are suffering take a step today to find support. Find someone who can realise how strong you were to go through that so can acknowledge that and own that.
32 What Mandy learnt on her own journey as a mother- She didn't go to classes and get support and went back to work when her daughter was 4 months old. She lost connection with her pre-baby life and did not get enough help and it was awful for a long time and this has fuelled her passion for making sure women get enough support.
34 The shifting identity in a culture where aging and mother hood are not valued means we can struggle to navigate so many changes to our body and being. Having women around gives you many of the important aspects of what you need and you no longer feel alone and isolated which helps you to cope. Mandy shares the message that it is OK to be where you are and it gets easier.
38 When just getting out of the house is a big win. Please come as you are, no need to act.
38.50 Learning confidence. Ask, how can I be in a better feeling place and then let the answers come. Your plans have to be what feels right for you. Plan for how you want to feel. Transfer what matters to you to any birth situation. And don't make your expectations low. Make sure birth is going with your flow even if it changes from your original plan. Women deserve to feel cherished and honoured. Learn to expect that.
42 Ask for it to be delivered just like pizza. Now is not the time to be a shrinking violet, ask for what you want and need. It is OK to be anxious, dip your toe into pools until you find one right for you. So many empowering women in birth so go looking.
44- Check out your local area for what is available. If you don't feel confident for a class ask about 121 and take little steps.
45 Takeaway - there are so many people out there to hold your hand you may need to search but they are out there, go and find them! We would love to support you.