Take a step towards confidence today,
​
Subscribe to our newsletter
And get immediate access to our

FREE Guided Visualisation

guiding you gently torelease your fears and birth with confidence.
Hi I'm Charlotte Kanyi and whether you are
a little bit tired and stressed and in need of a 'pick me up',

or

constantly worried and totally terrified of giving birth, or
somewhere in between,
I'm here to help you experience the amazing birth of your dreams.
Yes! That birth. The one you secretly dream of but that you daren't admit even to yourself that you really want in case you don't get it...
It's closer than you may think and totally possible
I finally believe that the arrival of my second child can be the most healing and empowering experience yet.
Gulara Vincent Writer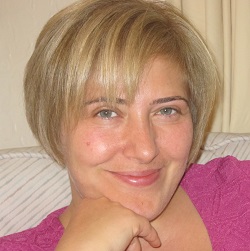 Check out the ways I can support you below and many blessings on your journey.
---
Emerge a different woman after the divine treatment your body and soul have been longing for.
And know your baby benefits as much as you do.
Nurture Mother Treatments are all about celebrating and nurturing you and your precious baby on every level. Intuitive massage and Reiki healing combined ease physical aches and soothe both you and baby.
Click below to find out more
​Charlotte made me feel very at ease. I left feeling empowered about my birth choices whatever they may be. It was so much more than just the massage.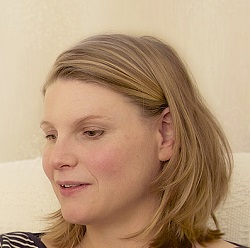 Natalie Graham Worcestershire
---
Feel confident and strong with powerful inner work to transform every aspect of your birth experience.
If you are scared of giving birth and don't really believe you can do it at all, or of you have previous unresolved birth trauma that you are worried about, then my 1:1 work is the option for you.
Want to go all the way, and realise your deepest dreams? Then my signature programme- The Birth Confidence Package may interest you. This is a comprehensive mentoring package over several months with all the benefits of the 1:1 work and so much, much more.
Click below to find out more
---
FREE Local Groups to spread positivity
We believe that everyone deserves a positive birth, whatever your choices or circumstances are.
North Birmingham Positive Birth Group meets monthly in Erdington. Next Meet up - TBC in November 2016
BirthEssence Blog
​Supporting you with inspiring stories,information and practical tips.
About Charlotte Kanyi
Fear, panic and overwhelm or, confidence, joy and ease? Which will you choose?
It may not feel like a choice right now. But you don't have to suffer and struggle alone. Supporting you to transform your inner world and watching your outer world shift in consequence is my speciality.
Find out more about my story and the transformation that is possible for you over here
Did you get your FREE Fear Release Guided Visualisation yet?
If you forgot then here's another chance to get started with letting go of fear and welcoming in confidence.
Fill in your details above to get instant access