121 Transformation and Birth Confidence Sessions
My most healing and empowering experience yet...
When I started working with Charlotte I was somewhat resigned to another traumatic hospital birth. I was so disempowered after my first childbirth that it seemed beyond me to consider any other option but consultant-led hospital care. After only a few sessions, I had a huge breakthrough and now working towards having a homebirth! I finally feel safe and empowered to decide what serves me best.
Thank you so much, Charlotte. You are amazing! Irrespective where and how I give birth, I finally believe that the arrival of my second child can be the most healing and empowering experience yet.
Gulara Vincent - Devon, UK
Feeling totally safe and securely held to explore my feelings...
Before my session I was feeling unsettled, confused, stuck. Charlotte made me feel safe and securely held so that I could really explore my feelings and let them out. Afterwards I was initially very tired but then soon felt much clearer and the next day I felt great.
I would totally recommend working with Charlotte in this way. I'm always surprised by what comes up but I always feel better afterwards. Charlotte is calm, compassionate and makes you feel totally safe. I can't recommend her enough to any woman or mother who needs space to be heard and healed.
Awen Clement, Birmingham, UK
Lighter and brighter connection with my daughter...
Charlotte helped me to clear the negativity around my second birth with ease. She helped me uncover the depth and breadth of the hurt. Her warm, insightful nature is calming and supportive. I feel lighter and my connection to my daughter feels lighter and brighter as well.
Thank you Charlotte.
Putting anxiety to bed...
I had a 1 to 1 session with Charlotte in advance of having my second baby, having had a bad experience first time around. I found that the session really helped me to put to bed the anxiety that I was carrying and the visualisations which Charlotte recommended were a great help in preparing for and going through labour. Highly recommended
Hannah Tipper, Birmingham, UK
Worth every penny and more...
It's been a privilege to work with you and was worth every penny and more. After a traumatic induction and Caesarean first time, I achieved the birth I wanted this time. I marvel that the birth so closely resembled the intentions we worked on and learned so much of value which I have yet to unpack. Many of the things we worked on in the context of the approaching birth were things in me that keep playing out in my life. So as a result of dealing with them my relationships are different and my life has changed for the better.
Zoe Challenor -Birmingham UK
Healing past life pain and grief to prepare for starting a family...
Working with Charlotte was such a wonderful, grounding and healing experience. I booked our session because even though I don't have children yet, and my husband and I are only planning to start a family in a little while still, a lot of past life pain and grief has come up around childbirth and being a mother in other healing sessions that I've had, and I knew I had to clear this in order to move forward and start my own family. Charlotte held the space during our session in such a beautiful way - she let it flow where it needed to, and she guided my healing journey in such a gentle way. I felt so incredibly calm and grounded afterwards, and we cleared a lot. I am so grateful to have worked with her. Thank you.
Cassie Mendoza-Jones Australia
New inner strength, power and conviction...
I was so touched by the depth of today's session and your amazing intuition and connection. It is so clearly obvious already that the pattern of lack of deserving is shifting. I feel so much stronger and am not taking on others stress. I am allowing the new me and my feeling of deserving to settle in and have felt a new inner strength bubbling up. I am holding my power. The processing from my birth was amazing. I felt so safe and comfortable and really got to the very heart of a lot of core issues. I am very inspired by what you do Charlotte. You have such patience and insight and really get to the root of the issue with real kindness and no judgement. I am so very grateful for this kindness and deep compassion. You really are amazing and this is such powerful work that you so gently and powerfully facilitate.
Heidi Danaher -Isle of Man, UK
Letting the right solution flow effortlessly...
I loved her stillness & patience. She is completely present with you & in Source. One feels that she'd sit with you for ever, & that there is all the time in the world for you. In the process, nothing is ever a problem; no matter what comes up, the right solution or technique flows immediately from Charlotte.
One process was particularly memorable – Charlotte guided me effortlessly into the core of the worst emotion that was arising, & I discovered a treasure chest, in which I had literally locked away the golden treasure of my own creative potential. This process had a direct positive impact on me, my connection with my True Self, & my life work.
I would describe this process as effortless & magical.
Judith Pendrous - Abargavenny, Wales
Uncovering and clearing the underlying emotional cause...
I loved working with Charlotte. I felt so safe to speak about my concerns and felt completely supported during our work together. I was able to uncover and clear the core of issues that were impacting on my experience of pregnancy and would no doubt have negatively affected my birth experience.
For example, I had been waking most nights with a gripping and tightening of the muscles around my stomach and womb area. Since working with Charlotte, that hasn't happened once.
I'm sure many people would give you relaxation techniques or would have proposed a physiological solution to my problem. What I needed was to get to the underlying emotional cause which Charlotte facilitated with great thoughtfulness and ease.
During the session, I was also able to connect with the soul of my baby which has made me feel more connected and which has also given me useful information as a mother, to prepare for his birth.
I can't think of a better way to prepare for the birth of your child than to work with Charlotte.
Samantha Nolan-Smith - Canberra, Australia
Releasing trauma and knowing my body wouldn't let me down...
I found both the journey work and the visualisations very effective in preparing for birth.
One memorable part for me was where we tackled my word 'trauma'. I was very impressed you detected when I said it, an emotion behind it and decided to explore it; that is your excellent intuition.
I also found talking to my nervous system, womb etc gave me confidence in preparing for childbirth and during childbirth as we'd reassured each other at a campfire that we'd each do our bit so I felt my body wouldn't let me down. Having a visualisation for a guardian angel nurse that also gave me confidence that they'd be there looking out for me.
The visualisations that we linked to my poster (created in a session together) were invaluable, I looked at my poster every day in the last couple of weeks and even though I didn't have it with me in the bath, I visualised it all through my contractions along with being on the beach that we'd settled on. The work for me was invaluable, it was everything I hoped it would be and more, you are so good at it.
Andrea Woods - Warrington, UK
A huge millstone removed in a couple of hours that transformed my life...
Recently, I have been working through some multi-faceted tribulations surrounding a family relationship. Wondering whether to sever ties, wondering if I was ready for such a statement of intent to be known and also wondering whether I was ready for the implications of that course of action. To say it was troubling me is an understatement. As an NLP practitioner myself I had tried various techniques and also turned to my yoga and meditation practice. Nothing quite hit the mark. It is often said that it's almost impossible to do this sort of transformation completely by yourself. I needed a "guide" and I immediately thought of Charlotte. I wasn't sure what it was I needed exactly but I put faith in the fact that she would, once we'd had a chat.
Charlotte is such a grounded, soulful and genuine heart that I had barely sunk into the cushions on the sofa when she had a pen at the ready along with a compassion and a non-judgemental ease that doesn't come along very often. What happened over the next couple of hours in that room has, I think, changed my life.
The [previously troubling] relationship is still there but I am no longer feeling my mind racing over and over, my stomach churning, the tears rolling occasionally and obsessing over what to do "for best". Flickering between conflicting feelings of both love and hate is exhausting. Now, having been released from the restrictive thoughts is like having a huge millstone removed.
I asked for clarity and I believe Charlotte has helped me towards achieving this by lifting the 'fog' of nearly 30 years of self doubt and burdening thoughts. Thank you for being my guide Charlotte!
Heidi Wroe- Lilleshall, Uk
An incredible breakthrough...
After four sessions with Charlotte I have had an incredible breakthrough from the anxiety and depression I was suffering with. Charlottes presence enabled me to connect to the deeper parts of myself and I was amazed by the realisations that came to the surface. Since the sessions I have felt very different and my life has started to shift in beautiful ways. I can't recommend Charlotte highly enough. She is an intuitive and naturally gifted therapist.
Intuiting the patterns and imprints beneath the surface...
Charlotte is a gifted facilitator. She has a very strong intuitive sense of patterns and imprints that lie beneath surface symptoms. I've done two case study sessions with her (for The Compassion Key Certification 2016)- it felt like I was working with someone who is already a master practitioner.
We went deep and cleared some very old trauma. Afterwards I felt peaceful and lighter - like a massive load had been lifted. I'd recommend working with Charlotte without hesitation.
Belinda Noakes, Bundaberg, Australia
Laura Power London
Getting serious about clearing old negative patterns of behaviour
Charlotte is a highly skilled, gifted and sensitive practitioner. She draws from a range of transformative modalities in her therapeutic and healing work and interweaves them in a wonderfully intuitive and creative way. Charlotte embodies a wisdom and maturity well beyond her years and she creates a genuinely safe space for going deep and resolving issues at the root. If you are serious about clearing old negative patterns of behaviour and belief then Charlotte will support you in the clearing work necessary to create real and lasting transformation. I have no hesitation whatsoever in recommending her.
---
'Hands On' 1:1 Transformation Sessions and Massage combination
Caroline Barton Birmingham UK
A positive, serene and calm c-section...
Charlotte's advice and support was invaluable to me as I tried to navigate my birth options with a breech pregnancy. I had several massages with 1:1 birth confidence work tasters with her and was able to truly relax and prepare for my daughter's arrival - a serene and calm c-section.
Everything went well with the prep for Caesarean and really I couldn't have asked for more following all of our conversations. Despite being a cat 2 "emergency", it was all very calm as I felt very well prepared and happy that she had indicated that was her day to come by my waters breaking that morning! I am so pleased that I knew she was ready and it felt like all the signs were positive. I honestly feel that I have had the most positive experience. And I know it was from Charlotte's guidance that we were able to take that path, I am sure that Charlotte can be of great service to many more expectant moms in the area. I will recommend Charlotte to anyone that I know that's expecting and if we are lucky enough to have a second then I will definitely want to see Charlotte again.
Letting go of sadness with a gentle "mother" touch...
Sometime ago I had a journey massage from Charlotte, she has such a wonderful "mother" touch, I felt safe in her hands, at the time I was feeling very sad but couldn't put my finger on why. The experience was very moving and my emotions were intense, Charlotte had the way to know how to illicit these emotions and coach me to an easy conclusion, whilst my body was tended to with a graceful, healing, gentle touch, whatever was ailing me seemed to melt away. I often reflect on this treatment and feel as time has passed, that had I not given myself to Charlotte's expertise, I believe I might still be feeling the sadness. I would recommend Charlotte to everyone.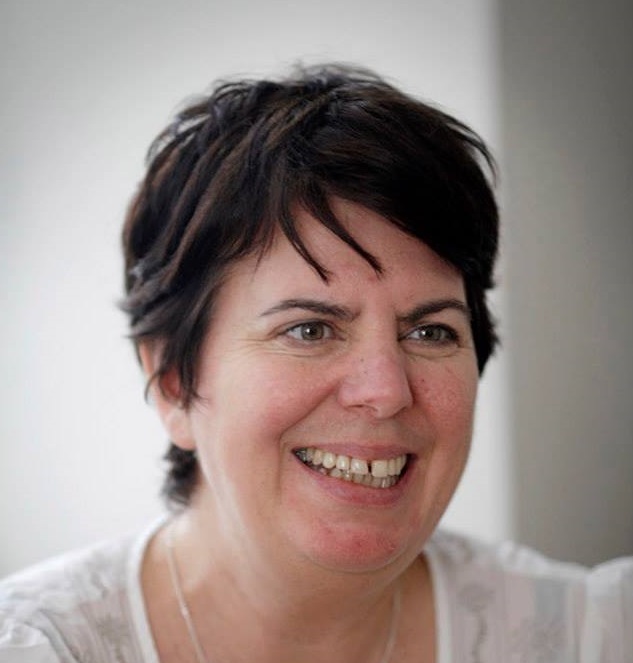 Valerie Hayes London
Jacqueline White Birmingham UK
Relaxed after confronting my biggest fears about the birthing process...
I booked a combination of Birth Confidence Sessions and Mother Nuture Massage combined. Before I worked with Charlotte I was feeling tense, anxious and somewhat in denial about the approaching birth. Afterwards I felt immediately more relaxed having confronted a number of my biggest fears about the birthing process (after two previous negative experiences of birth).
In the next few days the work we had done in the session continued to aid my thinking and general positivity. I always love a massage, and having had many, this was done really well and very sensitively and aided the process of the thorough work we were doing by helping me focus in on the physical aspects of my concerns
I highly recommend Charlotte and her work. Charlotte is professional, polite, kind and listens so astutely. She was supportive in sessions and also helpful between them with suggestions of extra things I could do to help underpin the progress we'd made. The NPA exercises she gave me really helped.
---
Massage and Reiki
Lie back and breathe, knowing you are in good hands...
Thank you so much for this morning's massage Charlotte. I would strongly encourage all birth workers to book a session. We give so much of ourselves in our work so it's lovely to take time to nurture and value ourselves. What's particularly nice about receiving a massage from Charlotte is that she's in the birth world and so she 'gets it'. She instinctively knows which parts of our bodies, minds and spirits need the most support which means you can just lie back, close your eyes and breathe, in the knowledge that you are in good hands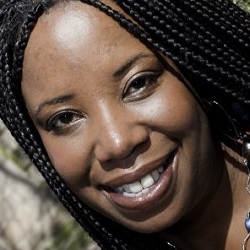 Julie Royle-Srinivasan
Munich, Germany.
Much needed sleep and long lasting benefits...
I received Reiki and Thai massage from Charlotte a few years ago, and still remember the experience well…it's unfortunate for me that I have been unable to receive any follow-up treatments (due to geography) I am not sure I can put into words the impact that the treatment had on me, as nothing has ever compared. However, for the hour or so that Charlotte worked with me, my body relaxed and my mind was calm and this was followed by 12 hours of deep sleep which was very much needed. Finally, when I woke I was able to work through a number of personal issues that had been negatively impacting my life and also reassess my priorities. In summary, the treatment was immediately beneficial, but it also had a positive lasting effect in my life.
Charlotte cares deeply for her clients and the world that we live in, and this is apparent through her work.
Julie Royle-Srinivasan
Feeling Revitalised and restored...
Big love and thanks to Charlotte Kanyi for the wonderful massage this morning. So easy for us to neglect ourselves but I am certainly feeling revitalised and restored from my treatment this morning. Such a fab taster session that has left me wanting more! Highly recommended! Thanks Charlotte xx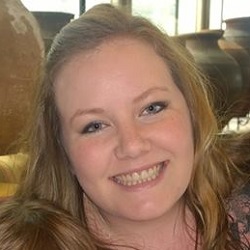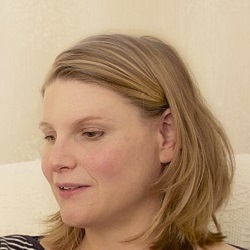 Natalie Graham Worcester
Thoroughly relaxed and feeling empowered...
Great experience... felt thoroughly relaxed after my massage - not a normal thing for me. Charlotte made me feel very at ease and it was wonderful to get an insight into some very positive birth stories. I left feeling empowered about my birth choices whatever they may be. Charlotte had all the time in the world to answer my queries and help with my journey. .. it was so much more than just the massage - thank you!
---
General
Brett Lancaster Preston
Key qualities of compassion and integrity...
I have known Charlotte for a number of years as a friend and a complementary health colleague. She is a person of deep compassion, commitment, competence and integrity. These key qualities are evident in all the work she does.
Inspiring confidence and trust...
Charlotte is an exceptional Practitioner who inspires confidence. Charlotte is professional, competent, caring, compassionate, insightful and intuitive
The Process was excellent and effective and the issue was resolved. I would receive a process from Charlotte again because I trust her!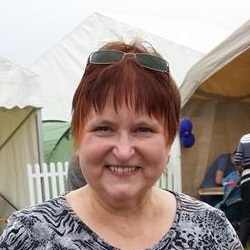 Margaret Pardoe Stone