1:1 Transformation Sessions
Have you tried hypnobirthing but you still can't relax, trust your body or believe in yourself?
Was giving birth the first time so awful that you don't think you could go through it again?
Is worrying about giving birth keeping you awake and nothing seems to be helping?​
Hi I'm Charlotte Kanyi and if you found yourself nodding along saying yes to the questions above then you are in the right place to start making the shift from fear to confidence and enjoying giving birth.
I know it may not seem even remotely possible right now.
But if deep down, under it all you still have that secret longing for an amazing birth experience then please keep reading.
Does any of this sound familiar?
You've read how birth can be a

life changing, life affirming, experience of bliss and empowerment

as a woman.
You've heard of people having ecstatic births and shouting from the rooftops about

how amazing it is

and how they would

do it again tomorrow.

You've got this fantasy image of a

blissful, serene birth

in a pool surrounded by candles and love.
But the reality is you are thinking yeah right. Maybe for some but there's no way I can manage that. I'd settle for us both getting out alive and healthy. The more you hear that kind of thing the more you feel inadequate and useless.
Yet... Inside there is something that keeps niggling at you. A desire for some of that bliss and transcendental magic.
You realise you are slightly envious ​and you wonder could I? Could I really?
And the objections come thick and fast. You wonder how on earth you can. You are not a natural earth mother, you can't squat and you have a ridiculously low pain threshold. You just don't want to set yourself up for disappointment but inside you already feel like a failure for being in this state and having all this fear, panic and overwhelm.
Perhaps this has taken you by surprise. You are ordinarily a strong, powerful woman who has everything under control and has always gone after what she wants in life.
Or perhaps you recognise this pattern as something you've battled with for years. Only now when it really counts it is coming up so much stronger and you don't know if you can cope.
Either way suddenly you don't feel in control, you feel panicked and you certainly don't feel like an amazing Goddess.
You feel overwhelmed and terrified and nothing you do seems to be making a difference.
This is where 1:1 Transformation Sessions come in.
Supporting you to clear out all the fear and inner saboteurs right at the root cause so you can create a new pathway to the birth experience of your dreams.
These sessions are for you if:
You're a first time mum and you are totally, utterly terrified of everything about birth.
Even though you've read the science, you know how women's bodies work, you still can't imagine how your baby will ever come out of such a small opening.
You really wish you could feel confident and trust your body but you are irrationally terrified of tearing and not being able to cope with the pain.
Meeting with midwives brings up your fear of authority and you are having trouble standing your ground and getting people to respect your wishes.
You want a natural birth or a home birth but you are too scared to go for that option and besides you'd never get your partner to agree.
You have a history of abuse and are worried that you may get flashbacks during birth and even the thought of giving birth causes you to clench and clam up inside.
Your first experience of birth was terrible and you want to do things differently this time because there is no way you want to feel like that again.
You are so worried about giving birth that you have even considered asking for an elective c-section to avoid it altogether but know you would regret not giving it a go.
Your due date has come and gone and although you want to let baby come in their own time there is mounting pressure for an induction. You are starting to feel desparate, there is something holding you and baby back and you are not sure what.
Your baby is breech. You have tried everything and nothing is working.You don't want a caesarean but you are not confident to birth vaginally and you feel at a loss as to what to do next.
However your fears and beliefs about birth are showing up,
if you are serious about transforming your experience,
BirthEssence 1:1 Transformation Sessions can help you.
What are 1:1 Transformation Sessions and how can they help me?
​These are powerful sessions that blend the best healing tools that I have personally used to transform my own life and birth experience. Rather than trying to force yourself to think positively when you're not feeling it, you will be guided to explore and release what's actually causing the fear. You will change any mistaken beliefs, re-programme your system and clear your karmic imprinting to reset your entire consciousness around birth. You will then be free to achieve the birth experience you secretly dream of and don't yet dare to hope is possible.
Along the way you may revisit and heal your own entrance to the world and any previous birth experiences you have. I support you to uncover cellular memories that are blocking the proper functioning of your body and release them. You will clear your system of any traumatic residue that could prevent the smooth unfolding of this birth. These sessions are what you need when no matter what you do and despite having tried things that have worked for other people you are still feeling stuck. They get right into the root cause and karmic imprinting that is keeping you locked into old patterns of fear and failure.
It may not seem as if getting cosy with your inner demons and worst nightmares would be the easiest way to go about things. But honestly after years of experience in this kind of work it really is the only way I have found that results in long term ease and success.
And my clients agree. Here is what they say.​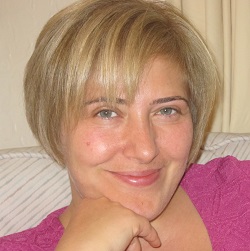 Gulara Vincent Writer
From disempowered to empowered with a huge breakthrough and a lifetime's worth of clearing.
When I started working with Charlotte I was somewhat resigned to another traumatic hospital birth. I was so dis-empowered after my first childbirth that it seemed beyond me to consider any other option but consultant-led hospital care. After only a few sessions, I had a huge breakthrough and now working towards having a home birth! I finally feel safe and empowered to decide what serves me best. Thank you so much, Charlotte. You are amazing! We have cleared a lifetime of stuff in the last few years and it went far beyond the actual childbirth - my own childhood; previous lifetimes; time in the womb, before the womb - all amazing stuff.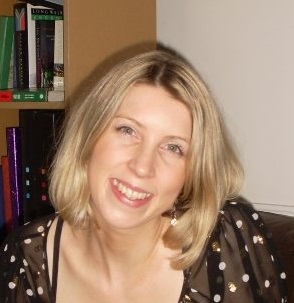 Andrea Woods Teacher
​Invaluable work that led me to knowing my body wouldn't let me down.
The work for me was invaluable, it was everything I hoped it would be and more, you are so good at it. The parts which really stuck in my mind bit where we tackled my word trauma. I was very impressed you detected when I said it, an emotion behind it and decided to explore it, that is your excellent intuition. The camp fires when I invited my nervous system, womb etc. gave me confidence in preparing for childbirth and during childbirth as we'd reassured each other at the campfire that we'd each do our bit so I felt my body wouldn't let me down.
Zoe Challenor Singer
​Feeling more whole after making peace with parts of myself and people from my past.
I started out wanting a different experience and some insights into what I needed in order to achieve a natural birth. I got that and so much more. I got an amazing level of support from you in terms of feedback after the sessions which reinforced and gave me a chance to reflect on these powerful experiences. I really feel that by the time I came to give birth the second time I'd experienced a complete paradigm shift and had faced and laid to rest much of the fear that could have got in mine and my baby's way. I have made peace with parts of myself and people from my past in a way that has left me feeling more whole
Not sure yet? Still got some questions? Have a look at the FAQ.
Where are you based? Do you work only in person or online too?
How long are the sessions?
How many sessions do you recommend?
I am 41/42/ ( insert number) weeks and the medical staff want to induce me. I really don't want that. can you help me?
What if I book a package of several sessions and then I give birth early?
What if I book a package then after the first one I decide it's not for me
What happens if I miscarry or lose the baby?
I hope that has answered all your questions and if you still have questions remaining please contact me directly and I will do my best to answer them for you.
If you have no more questions and if like me you want:
to see birth return to what it was,

a sacred experience where women tap into their deep strength, intuition and powerful inner wisdom;

to welcome the next generation of children in the gentle atmosphere of love that is deserving of the future we need to create at this time.
to go beyond what you thought was possible and transform your every expectation and experience of birth AND see the

knock on effects of that depth of transformation

in other areas of your life going forwards...
Then go ahead and click below to book and I look forward to meeting you soon.
P.S. If you are tempted but still holding back; Perhaps you have never done anything like this before. Perhaps it seems like a lot of money. Don't worry this is really normal. I wrote a whole post on what it felt like to be stepping out of my comfort zone and the benefits to me when I did. It's normal for objections to come up and to feel as scared by the thought of 1:1 work as you are by the birth. It can be confusing. But often most of the confusion is because you know the answer to your question really but you are scared and you are listening in the wrong place, to the mind.
Ultimately though, the only one who can really answer the should I/ I shouldn't I is you. And it's not your head who knows the answer. Believe me, I know all about the extensive persuasion tactics and protection racket of the mind. Try instead coming down into your heart and into your womb. Ask yourself, "Is it in my highest and best interest to do this?" See what response you get and go with it either way. And if its a Yes- then Great! Go ahead and click below to book your first session
About Charlotte Kanyi
Want to know more about how I transformed my own experience from fear to confidence? Click here to read how I successfully used the same tools I share with you now in the 1:1 sessions to enjoy two fantastic birth experiences and be inspired on your own journey.
Get Your Free Fear Release Guided Visualisation below.
Feeling scared and nervous about giving birth?
Sign up and start letting go of your fear straight away.
Get your Free Fear Release guided Visualisation and start to let go of your fear today​.